I always look forward to the announcement of Pantone's color of the year. This year's colors really resonated with me...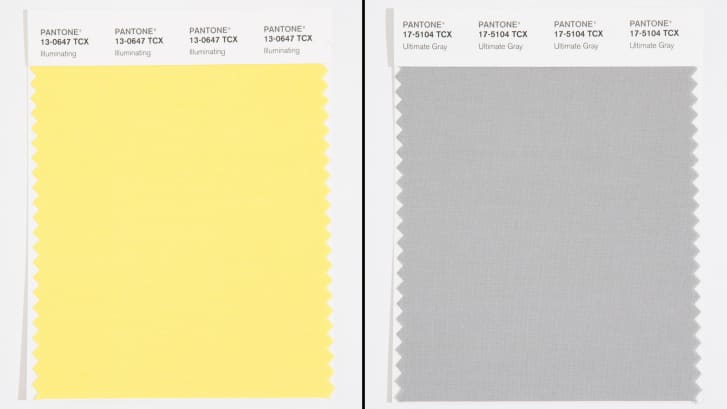 Illuminating and Ultimate Gray. Both beautiful, separately and together. In fact, I have decorated my guest bedroom and bath in these colors. So it felt good to dive in and use them together in a small quilt. Small because the McKinney Modern Quilt Guild will be displaying them in the display case at the library again this year, as we did in 2019.
I actually made my quilt several months ago. After I pattern tested my friend Jane (Twiggy and Opal)'s Sparkle quilt, I decided to make a much tinier, two color version as a personal challenge. I used Kona Bright Idea (Illuminating) and Kona Overcast (Ultimate Gray) and made this 12" version of Sparkle...
Today it heads off to the library display. I hope to get up there sometime this month to see all of the quilts from our guild.
Have you made anything with this year's colors of the year?